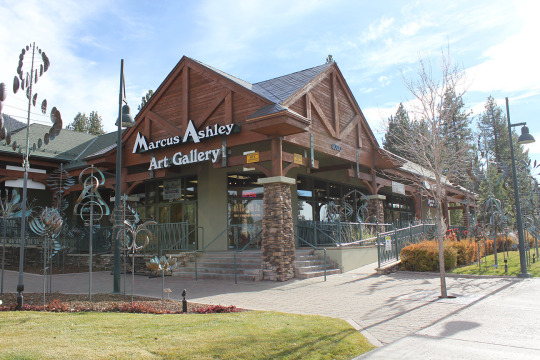 The Village Center in South Lake Tahoe is the Tahoe area's largest dealer of handcrafted, original, unique and extraordinary works of art. There are many collections to be found at the shopping center. They range from the Dr. Seuss taxidermy trophies at Marcus Ashley to the air brushed details of Wyland paintings at the Wyland Galleries to the astonishing life-like Lake Tahoe landscapes of Sun Art Gallery.
Each art gallery will capture you with its unique draw, whether it be fine stone lithograph etchings or life-like jellyfish made of glass. Whatever your interest in art, it's sure to be found here.
The modern artists represented at the Village Center are from all over the world and local as well. Check out Artifacts for some worldly gifts from Asia and beyond. See the Sun Art Gallery for your landscape infatuation. Make sure to visit Marcus Ashley for the best in bronze sculpture and original paintings. Tickle your fantasy side with Wyland Galleries impressive underwater animal art.
Our advice is to take your time visiting the galleries and speak with the art consultants at each gallery—it's the best way to find the perfect piece of artwork for your home or to give as a gift to that special someone.